How to protect your cash flow from bad debt
12/07/2018 / Comments 0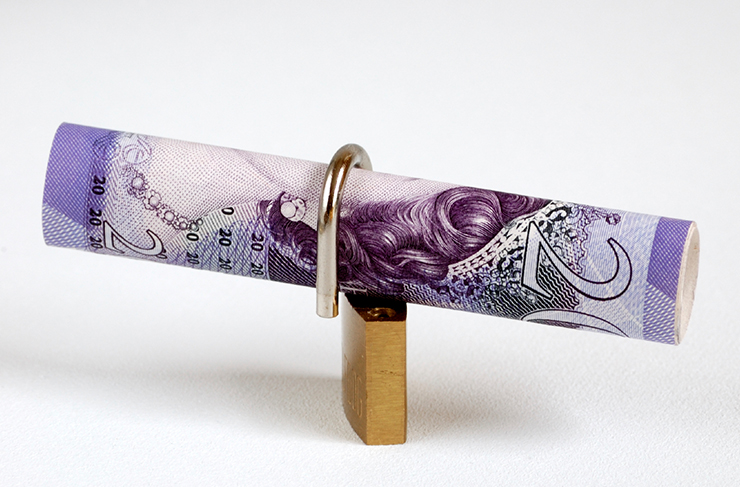 This year has seen a spate of high profile insolvencies involving large companies such as Carillion and Toys R Us. And, with the failures of one business causing a domino effect on others in its supply chain, it's a powerful reminder for businesses of all sizes to protect their cash flow from bad debt.
According to new research from R3, one in four (26%) UK companies have suffered a hit to their finances following the insolvency of a customer, supplier or debtor in the last six months.
In the first quarter of 2018 underlying insolvencies climbed 13% from the previous quarter.
This illustrates the domino effect that just one insolvency can have, where one company's insolvency will increase the insolvency risk for others.
Fortunately, there are ways that you can protect your cash flow from the threat of insolvency. Here we take a look at some of your options.
1. Get to know your customers
It's arguably never been more important to know your customers before offering credit terms.
Credit checks offer a valuable way of establishing the creditworthiness of your customers. Remember that this is essential for all new customers, but you should also regularly check existing customers as their position could change at any time. 
It's unlikely that a company will suddenly become insolvent with no prior warning. The signs will be there – you just need to know what to look for.
This blog post considers 21 warning signs that your customer can't afford to pay you. Do you know the red flags to look out for?
2. Secure credit insurance
Credit insurance acts as a safeguard against the risks of bad debt by protecting cash flow from debtor insolvency or protracted default.
When an invoice becomes aged or a customer enters insolvency proceedings, the credit insurance company guarantees payment for any goods or services supplied, subject to a designated credit limit.
With this facility in place you can trade safe in the knowledge that if your customer fails you will still be paid for your products or services.
3. Consider specialist support
Once an invoice exceeds terms the pressure is on to collect payment as the longer it goes overdue the less likely it is to be collected in full. Add the increased risk of insolvency and it's more important than ever to collect payment as quickly as possible. Therefore, it can be beneficial to pass these overdue debts on to a debt collection agency such as Hilton-Baird who will use their expertise to get the results you need whilst you concentrate on newer debts.
Do you have any debts that you're particularly worried about? Get a debt collection quote to find out how much we would charge should you decide to instruct us. Alternatively, give us a call on 0800 9774848 to find out more about how we can help.