A fast response delivers outstanding results
We have worked with some of the biggest names in the insolvency arena to deliver results in challenging situations.
Here's a snapshot of a complex case, in which our team were instructed by Ernst & Young at short notice to recover a sales ledger of more than £750,000 after a seller of lifting and safety equipment had entered administration.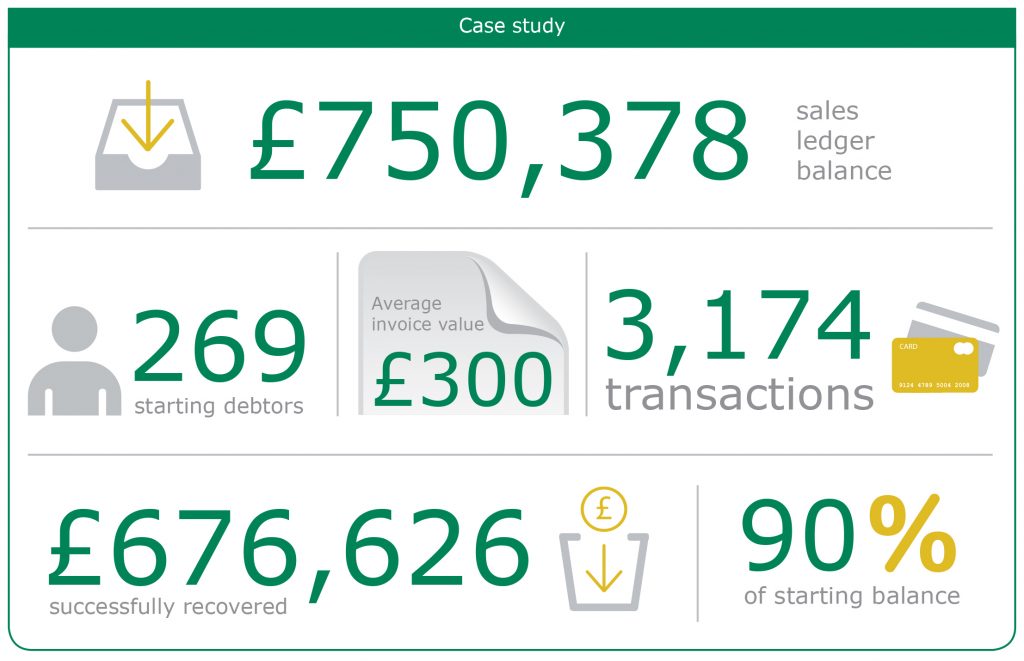 Sam Woodward, Partner at Ernst & Young, said:
"We put an initial call into Hilton-Baird Collection Services on a Friday evening, requiring them to be on-site at the insolvent company's head office in the north-east on Monday morning.
"This followed the unexpected resignation of the company's Finance Director and termination of an incumbent collection agent's agreement, so a fast response was important to stabilise the situation and preserve critical information.
"Hilton-Baird mobilised rapidly, collated all the information required to collect the debtor book within 24 hours, and subsequently delivered a strong outcome on the collect out with 90% of the starting balance successfully recovered.
"The quality and speed of their service was outstanding, and I have subsequently engaged them to collect the legacy debtor book on a related engagement."
We can provide a range of expert debt collection services to lenders, advisers and their clients, from full sales ledger recovery to outsourced credit control. For more information about how we can help, call 023 8070 7392 or request a call back.