The 10 characteristics of a successful invoice
04/06/2018
With invoicing a key component of getting paid on time, it's essential to get it right in order to reduce the chances of late payment.
The infographic below looks at the common characteristics of successful invoices.
Do your invoices tick all the right boxes? Or could you make improvements to enhance your credit control processes?
Take a look…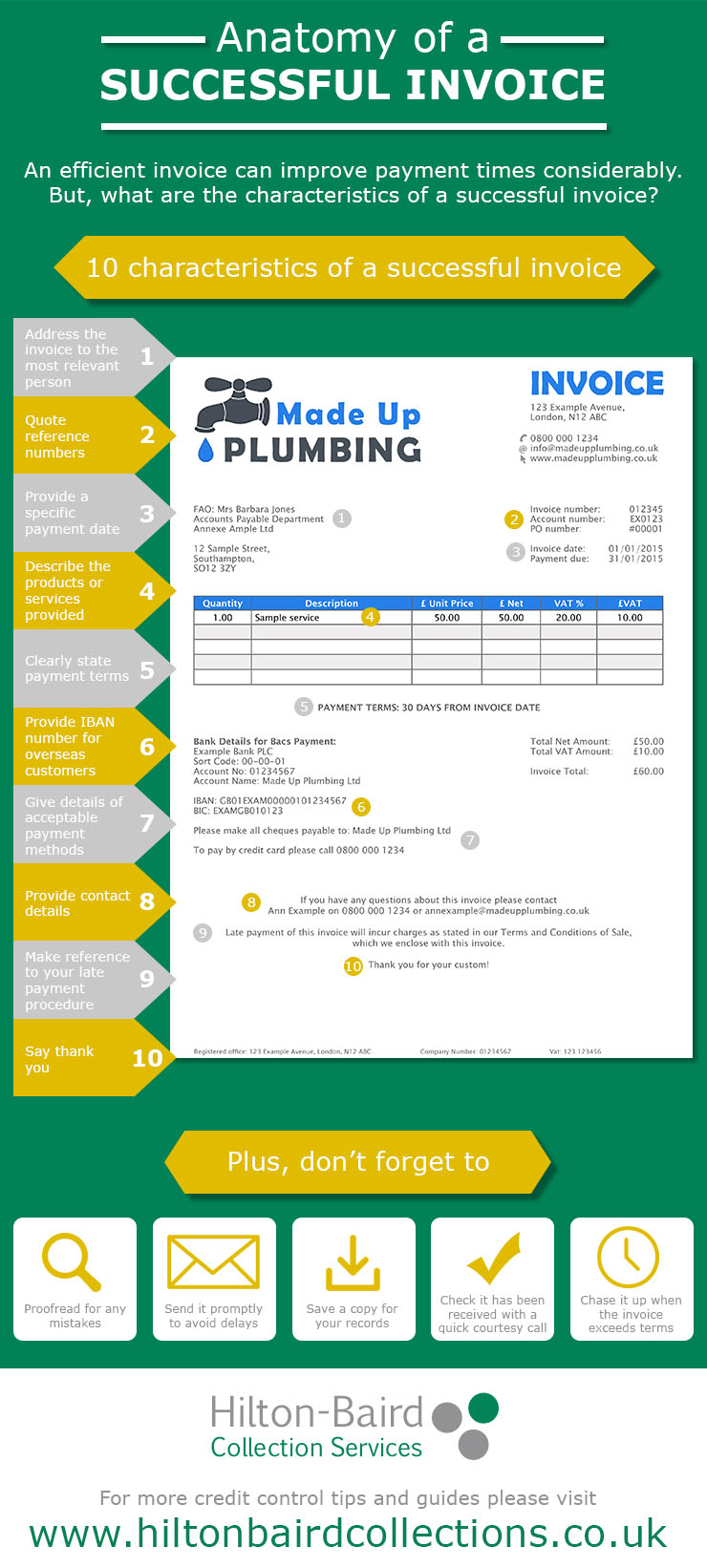 For more credit control tips and guides please visit our resource centre.